Paris Free and Open Source Software in Proprietary Land (in French)
On Tuesday 14 June 2022 from 19h00 to 21h00.
D-EDGE Office, 64 rue des Archives, Paris, Île-de-France
In 2016, Wired publish a famous article titled: "Open Source Won. So, Now What?". 6 years later, a lot of things happened. With 83+ million developers hosted in the largest community, the Open Source is now stronger than ever. Those folks are building, shipping and maintaining the tech world. During this meetup - the first IRL in a while - we will discuss why should you start or increase your Free and Open Source presence.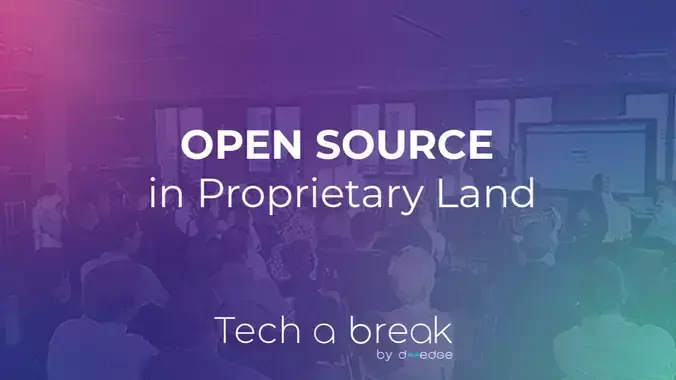 This talk is not strictly about libre software. The goal is to argue about why and how to start contributing to FOSS in a broad way.
This talk will be for:
Technical Crew
Business Folks
Friendly Fellows
Pretty much everyone
We will not talk about (or maybe after a few beers):
Philosophy
Morality
the Fight Club
About Aloïs
As a developer, Aloïs applies the principles of software craftsmanship to the design, testing, development, and maintenance of software. To build working and useful solutions, he likes to be able to work in all the layers of the stack from data to UI. To create, improve and share his creations, he had to dabble in design, communication, sales and translations.
During his journey, he started a company, wrote weekly for a news website with around 100k views monthly, built a dozen of applications with one going above 300k downloads worldwide, and contributed to hundreds of (mostly unfinished) libre and open-source software including applications, tools, libraries and more, worked in fintech, and now in hospitality at D-EDGE.
About D-EDGE
Have you ever booked a hotel online? Then you've probably used D-EDGE without knowing it.
Every day, we help more than 17,000 hotels worldwide to develop their online visibility and sales through a range of SaaS and digital marketing solutions. Amongst the 480 D-EDGERS, the R&D team is made up of a hundred or so enthusiasts who are reinventing hotel booking for both the traveler and the hotelier. As a subsidiary of the Accor group, D-EDGE simplifies the life of independent hotels and hotel chains alike.
En 2016, Wired publie un célèbre article intitulé : " L'open source a gagné. So, Now What ?". 6 ans plus tard, beaucoup de choses se sont passées. Avec plus de 83 millions de développeurs hébergés dans la plus grande communauté, l'Open Source est maintenant plus fort que jamais. Ces gens construisent, livrent et maintiennent le monde de la technologie. Au cours de ce meetup - le premier IRL depuis un moment - nous discuterons des raisons pour lesquelles vous devriez commencer ou augmenter votre présence dans le monde du libre et de l'open source.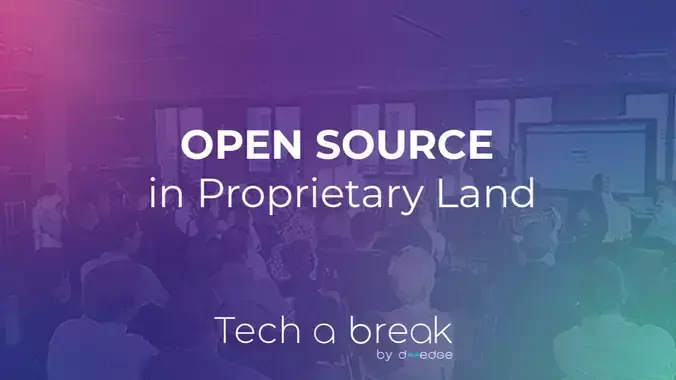 Cet exposé n'est pas strictement consacré aux logiciels libres. Le but est d'argumenter sur pourquoi et comment commencer à contribuer aux logiciels libres d'une manière générale.
Cette conférence s'adresse aux :
    L'équipe technique
    Les gens d'affaires
    Fellows amicaux
    A peu près tout le monde
Nous ne parlerons pas de (ou peut-être après quelques bières) :
    Philosophie
    La moralité
    le Fight Club
À propos d'Aloïs
En tant que développeur, Aloïs applique les principes du software craftsmanship à la conception, aux tests, au développement et à la maintenance des logiciels. Pour construire des solutions fonctionnelles et utiles, il aime pouvoir travailler dans toutes les couches de la pile, des données à l'interface utilisateur. Pour créer, améliorer et partager ses créations, il a dû se frotter au design, à la communication, aux ventes et aux traductions.
Au cours de son parcours, il a créé une entreprise, a écrit chaque semaine pour un site d'information avec environ 100 000 vues par mois, a construit une douzaine d'applications, dont l'une a dépassé les 300 000 téléchargements dans le monde entier, et a contribué à des centaines de logiciels libres et open-source (pour la plupart inachevés), y compris des applications, des outils, des bibliothèques, etc.
À propos de D-EDGE
Avez-vous déjà réservé un hôtel en ligne ? Alors vous avez probablement utilisé D-EDGE sans le savoir.
Chaque jour, nous aidons plus de 17 000 hôtels dans le monde à développer leur visibilité et leurs ventes en ligne grâce à une gamme de solutions SaaS et de marketing digital. Parmi les 480 D-EDGERS, l'équipe R&D est composée d'une centaine de passionnés qui réinventent la réservation hôtelière, tant pour le voyageur que pour l'hôtelier. Filiale du groupe Accor, D-EDGE simplifie la vie des hôtels indépendants et des chaînes hôtelières.
Traduit avec www.DeepL.com/Translator (version gratuite)
Informations