Saint-Denis Ciné-débat "Nothing to hide"
On Friday 6 April 2018 from 19h30 to 23h00.
Dyoniversité de Saint-Denis, 4 place Paul Langevin, Saint-Denis, Île-de-France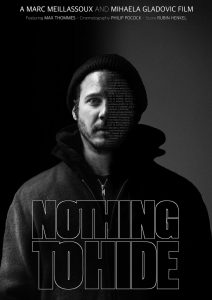 "Nothing to hide" est un film-documentaire dédié à la question fondamentale et encore jamais posée de la surveillance de masse : son acceptation dans la population. Après s'être rencontrés lors d'événements dédiés à la surveillance sur internet, Mihaela et Marc ont décidé de travailler sur ce qui leur est apparu être la clé de voûte de la surveillance moderne: son acceptation et sa justification dans une partie croissante de la population à travers l'argument "je n'ai rien à cacher".
Suite à la projection du film les échanges seront animés par des membres de Franciliens.net, un FAI associatif.
Participation libre aux frais.
Auberge espagnole : n'hésitez pas à apporter de quoi grignoter/boire.
Informations
Contact

Tags