Paris Projection-débat du film «Nothing to hide / Rien à cacher»
On Friday 6 October 2017 from 20h00 to 23h00.
Fondation Charles Léopold Mayer pour le Progrès de l'Homme (FPH), 38 rue saint sabin, Paris, Île-de-France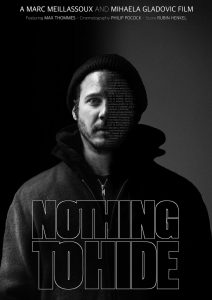 Franciliens.net, Fournisseur Associatif d'Internet, organise une projection du film «Nothing to hide» (Rien à cacher) le vendredi 6 octobre à 20h00 à la FPH (Paris).
La projection sera suivie d'un débat avec le réalisateur Marc Meillassoux, des membres de l'association Franciliens.net et le public.
Présentation du film
NOTHING TO HIDE est un documentaire collaboratif écrit et réalisé par les journalistes Mihaela Gladovic et Marc Meillassoux. Le film est dédié à la question fondamentale et encore jamais posée de la surveillance de masse: son acceptation dans la population. Après s'être rencontrés lors d'événements dédiés à la surveillance sur internet, Mihaela et Marc ont décidé de travailler sur ce qui leur est apparu être la clé de voûte de la surveillance moderne: son acceptation et sa justification dans une partie croissante de la population à travers l'argument "je n'ai rien à cacher".
L'entrée sera à prix libre, la recette sera reversée à l'équipe du film en soutien à son action.
Informations