Paris Atelier Script Shell
On Monday 23 November 2015 from 19h00 to 21h00.
Mediabox, 23 rue de Bruxelles, Paris, Île-de-France
Atelier Script – Shell
23 novembre @ 19:00

-

21:00

Dans la série des Ateliers "Wanna be dev", Silex Labs vous invite à un atelier pour découvrir les scripts Shell.
À propos de Shell
Shell est un mini language de programmation intégré à Linux qui permet d'automatiser la plupart des tâches de développement : sauvegarde des données, surveillance de la charge de votre machine, etc.
Shell est totalement intégré à Linux, pas besoin d'installation et pas de nouveau langage à apprendre car toutes les commandes utilisées dans les scripts shell sont des commandes du système : ls, cut, grep, sort…
Il est capable par exemple de :
se souvenir quelles étaient les dernières commandes tapées (Historique et recherche) ;
autocompléter une commande ou un nom de fichier ;
gérer les processus (envoi en arrière-plan, mise en pause…) ;
rediriger et chaîner les commandes) ;
définir des alias .
En résumé le shell fournit toutes les fonctionnalités de base pour pouvoir lancer des commandes et simplifier la vie du développeur.
Au programme de cet atelier
Découverte des bases de la ligne de commande sous linux par la pratique.
Les commandes de bases
bash, echo, env, export, pwd, set, unset, man, uname, history, .bash_history
Les filtres
cat, cut, expand, fmt, head, join, less, nl, od, paste, pr, sed, sort, split, tail, tr, unexpand, uniq, wc
La gestion des fichiers et des permissions
cp, find, mkdir, mv, ls, rm, rmdir, touch, tar, cpio, dd, file, gzip, gunzip, bzip2, xz, chmod, chown, chgrp, umask, ln, ls
La gestion des tâches et processus
&, bg, fg, jobs, kill, nohup, ps, top, free, uptime, pgrep, pkill, killall, screen, nice, renice, ps, |, xargs
Les recherches et recherches avancées
find, locate, whereis, updatedb, type, grep, egrep, fgrep, sed
Date / Lieu / Inscription
Réservez votre lundi 23 novembre de 19H-21H et venez à Mediabox, 23 rue de Bruxelles , 75009 Paris.

Cible
Tous les développeurs sont les bienvenus (débutants)
Animateur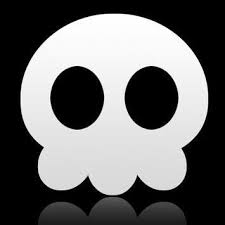 Cet atelier sera animé  Christophe Ondrejec  Directeur Pédagogique à l'EEMI
https://fr.linkedin.com/pub/christophe-ondrejec/18/495/b18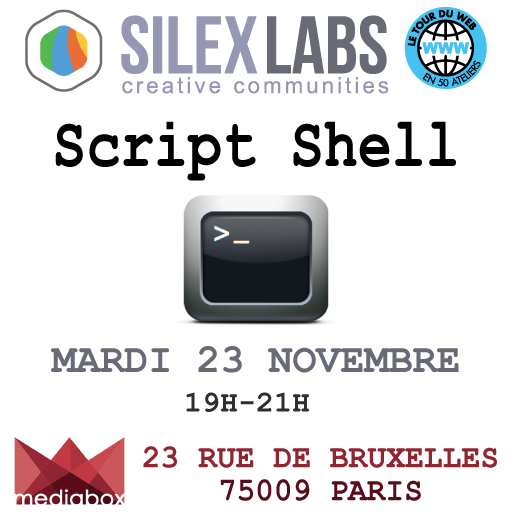 Informations
Website

Contact

Tags