Grenoble FLOSSCon 2019
Date and place
From Sunday 27 January 2019 at 08h00 to Tuesday 29 January 2019 at 20h00.
Secours Catholique à Grenoble (le 27/1/19) - CGI à Grenoble (le 28/1/19) - La Source à Fontaine (le 29/1/19) Grenoble Auvergne-Rhône-Alpes
Description
FLOSSCon: Les Logiciels Libres & Open Source et les données ouvertes pour une transformation numérique maîtrisée.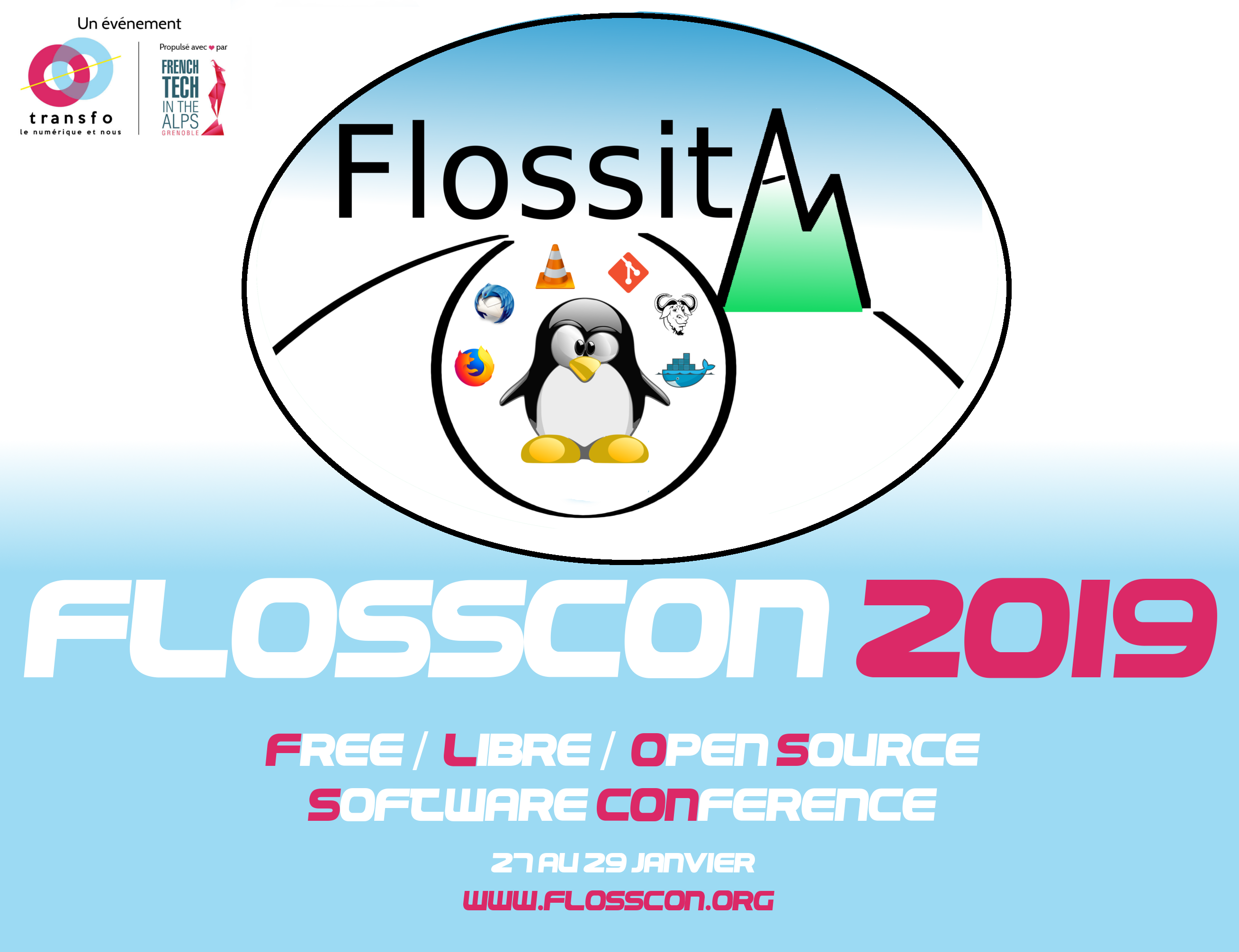 La FLOSSCon (Free/Libre/OpenSource Software Conference) est un événement libre et non-commercial organisé par l'association FLOSSITA (FLOSS in the Alps).
Pour des communautés et des utilisateurs de solutions Logiciels Libres et Open Source autant que données ouvertes ou prestataires de services en ligne loyaux et ceux qui veulent les découvrir.
Informations
Website https://www.flosscon.org