This event is part of
Schiltigheim Install Party - Hasta la VISTA baby !
On Saturday 29 April 2017 from 16h00 to 19h00.
Desclicks, 3 rue Saint Paul, Schiltigheim, Grand Est
Windows Vista arrive en fin de vie. Le 11 avril 2017, plus aucune mise à jour de sécurité ne sera proposée par Microsoft pour ce système, donc si une erreur est découverte dans le système celle-ci ne sera tout simplement pas corrigée.
Mais attention aux raccourcis ! Système obsolète est différent d'ordinateur à racheter !
Votre machine reste fonctionnelle et peut être réinstallée avec un nouveau système de votre choix qui vous permettra de continuer à utiliser votre matériel.
Si vous souhaitez continuer à utiliser votre ordinateur sereinement, nous vous invitons à Desclicks le 29 avril 2017 de 16h à 19h pour découvrir et réinstaller votre matériel avec un système fiable Linux.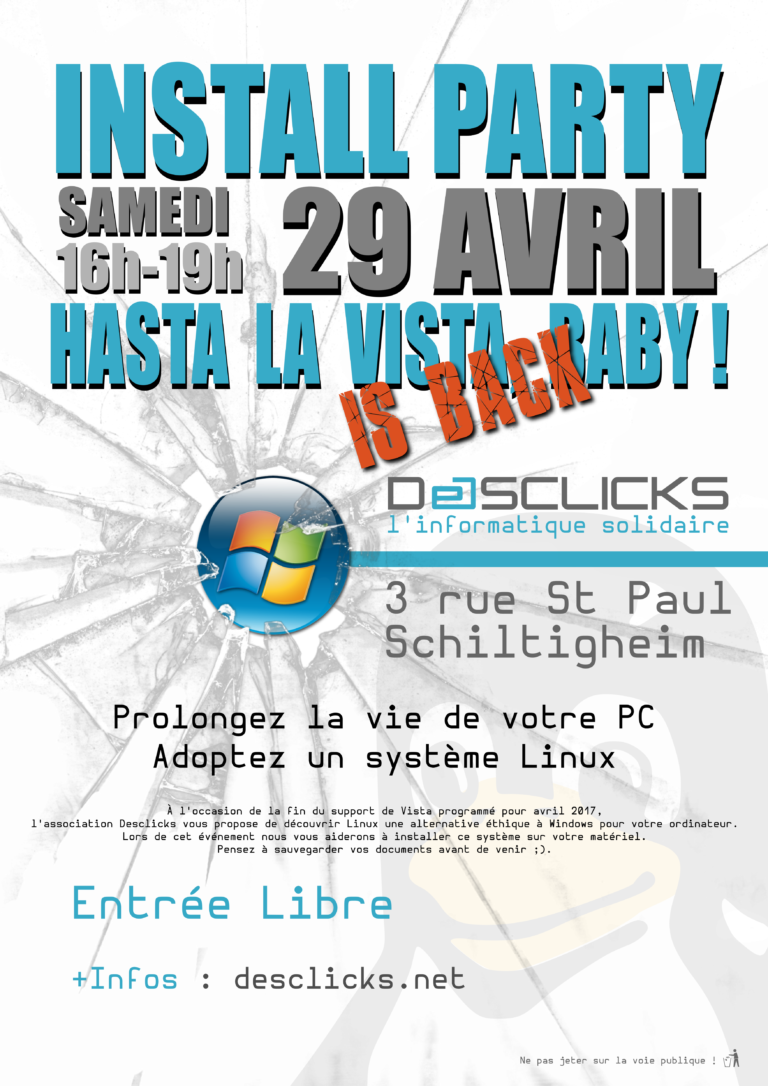 Informations