Angoulême Atelier VELCS#09 The GIMP
On Wednesday 29 November 2017 from 18h00 to 20h00.
CSCS/MJC Louis Aragon, place Vitoria, Angoulême, France
Au programme de ce neuvième atelier, la découverte et prise en main du logiciel libre Gimp, comme GNU Image Manipulation Program.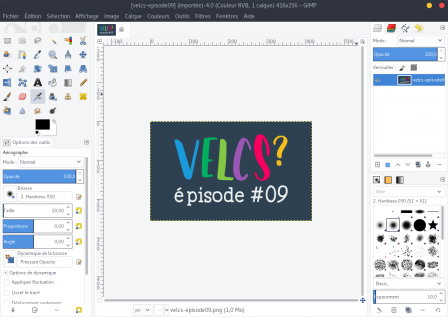 Cette fois-ci plutôt que le hall, nous serons probablement dans la salle EPN pour être au calme.
Espace Louis Aragon
Centre Socio Culturel et Sportif / MJC
Place Vitoria – Ma Campagne
16000 ANGOULÊME
Informations